Having studied both her HNC Fashion Makeup & HND Make-Up Artistry at West College Scotland Babs is now a fully qualified professional makeup artist. She has wide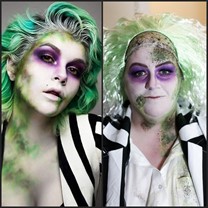 experience of the makeup industry including bridal and event, tv & film, stage & theatre, airbrushing, commercial & editorial, runway & period, face & body painting, special effect & prosthetic makeups. 
After college she was a trainee with the BBC then went on to work in theatre and stage productions, events and films and also for the BBC & ITV in TV dramas and quiz shows 
Her work encompasses each different genre of the industry which she approaches confidently and creatively. Keen to pass her extensive skills and knowledge on to others, Babs has also been a makeup artistry lecturer with the College as well as holding her own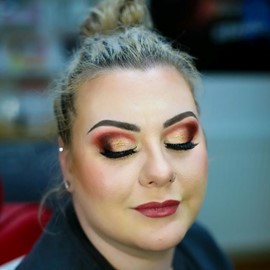 masterclasses, undertaken classes for Shetland College students and workshops in schools and youth clubs. 
Currently she runs a weekly class at Bridges as well as having her own makeup studio where alongside makeup she offers beauty treatments and freelancing when and where required. 
With over 20 years of experience, (undertaking her first wedding makeups in 1996!) Babs has  an extensive product knowledge and a huge amount of enthusiasm! 
www.instagram.com/babsclubstudio 
www.facebook.com/babsclubstudio 
www.babsclubstudio.com
Would you love an exciting career in Makeup Artistry – check out our full range of courses.