Creating Successful Leaders

Effective leadership matters. It's the cornerstone of success in any organisation.
Our Leadership and Management courses are more than just a pathway to career progression – they are a transformative experience that will equip you with the tools to navigate the complexities of modern leadership. So, whether you are looking to improve your current skillset or gain the knowledge and insights to implement change, our suite of courses will equip you with the required skills.
Aimed at practicing or aspiring managers and leaders who are typically accountable to a senior manager or business owner, whose primary role is to lead and manage individuals and teams to delivery aims and objective in line with an organisation strategy. Responsibilities may include but are not limited to developing teams, creating operational plans, project management, managing change and managing finance.
Investing in either your own personal development or that of your employees, is key to the growth and success of you and your organisation.
Our CMI certificated Leadership and Management courses include:
CMI Award in Management and Leadership SCQF Level 8
CMI Certificate in Management and Leadership SCQF Level 8
CMI Diploma in Management and Leadership SCQF Level 8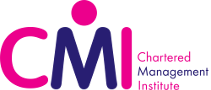 Student Stories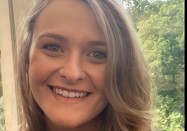 Jennifer Dradge