Our charity work
Every year College staff and students work hard to fundraise for various charities. in the last two years, we raised just under £33,000 and supported over 40 charities - which was just amazing. Take a look and see how we are getting on so far in the 19-20 academic session.
(If you are planning a college fundraising event please email  marketing@wcs.ac.uk and tell us all about it so we can include your fundraising efforts!)
Raised by our students and staff this academic year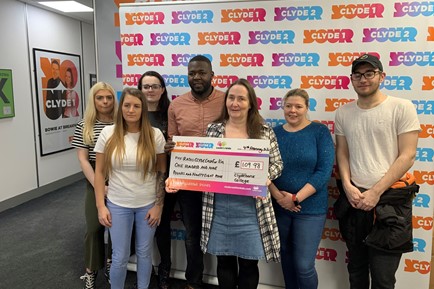 4 February 2020
Bake Sale and Tombola
Cash for Kids
Well done to our Level 5 Social Science students for holding a bake sale and tombola in aid of Cash for Kids. The students managed to raise a fantastic £109.98. A special thank you to everyone who took part.
£110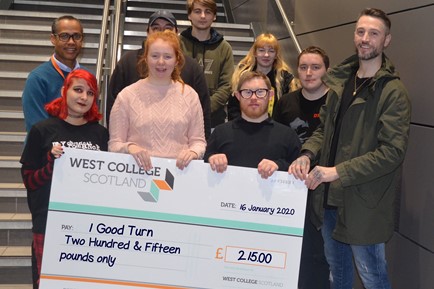 17 January 2020
Steps to Work Greenock Host Pyjama Day and Sale of Home made Tablet
1 Good Turn
The Steps To Work class – Greenock Campus wanted to do #1goodturn for people and seen the #1goodturn campaign on Instagram that Mitchell McFarlane set up. #1goodturn try to help people who find themselves without a home or shelter at this time by providing some things that they really need like warm clothes, sleeping bags, waterproof items, etc. In December the Steps to Work class held a PJ day for the whole college and asked for donations to be given and they also made tablet and sold this. The class managed to raise £215.00 to help with items and we handed this over to Mitch.. Well done.
£215
7 January 2020
Star Wars Cinema Trip
Salvastion ArmyChristmas Appeal
Well done to our Science Department, staff and students who raised £135 for the Salvation Army Christmas Appeal. This was enough to support 15 homeless people in the Salvation Army Residential Centres.
£135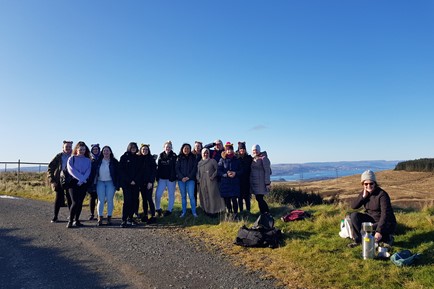 8 November 2019
Sponsored Hill Walk
Children in Need
Well done to the Early Education & Childcare department from our Clydebank Campus for participating in a sponsored hill walk for Children in Need.
£349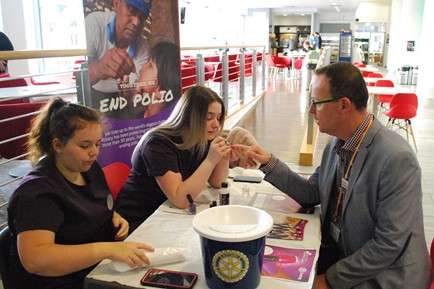 23 October 2019
Paint Your Pinkie Purple for Polio
Polio Now Campaign
In November 2019 our HND Complementary Therapies Students in Greenock painted pinkies purple for Polio. We worked in conjunction with the Greenock Rotary Club and for every £1 donated, another £2 was donated by the Gates Foundation for this cause.
£174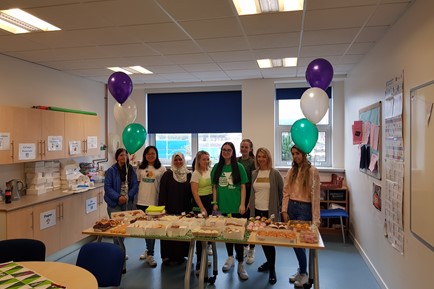 4 October 2019
Macmillan Coffee Morning
Macmillan Cancer Support
Well done to the Clydebank Entry to Early Education & Childcare class who raised a fantastic £300 for MacMillan Cancer Support by hosting a MacMillan Coffee Morning on Friday 4 October.
£300