Work-based Learning
At West College Scotland we know how important it is for modern businesses to keep their staff well-trained and properly qualified. We offer a range of Scottish Vocational Qualifications and Modern Apprenticeship programmes, allowing employees to undertake work-based training.  

Scottish Vocational Qualifications (SVQs)
Scottish Vocational Qualifications (SVQs) help structure employee training to meet ever-changing industry standards. The qualifications are competence-based and give credit for past experience and knowledge.  They are an excellent tool for developing your employees, from new entrants to senior managers.

Performance is assessed using a combination of techniques, including the development of a portfolio of evidence and on-the-job observations by a qualified assessor.
Let us work with you to discover your training needs and to develop innovative and imaginative solutions.

 Check out our SVQ Training Catalogue
Modern Apprenticeships (MAs)
Modern Apprenticeships (MAs) give anyone over the age of 16 the opportunity to work in a paid job while undertaking workplace training and study, with a view to them gaining  new skills and recognised qualifications.
MAs are available within a range of business sectors and developed through Sector Skills Councils in consultation with industry.  This ensures that training reflects the needs of employers. The MA programme covers apprenticeship training costs, supporting candidates to develop their skills while achieving an industry-recognised vocational qualification.

 Check out our MA Training Catalogue
Benefits of MAs
TO EMPLOYERS
A highly-skilled workforce, giving your business a competitive edge
Increased flexibility to meet your business needs
Ability to design clear career paths for employees and improving employee retention
TO THE APPRENTICE
Opportunity to further your career
Flexibility to suit your work / personal needs
Increased motivation, skills and confidence
Funding
Funding for Modern Apprenticeships are available to 16 - 25 year olds in employment or over 25s working in key sector areas.
Scottish Government Announce Apprenticeship Employer Grant
The Apprenticeship Employer Grant offers financial support for employers when taking on a Modern or Graduate Apprentices.
Whether it's hiring someone new or developing an existing employee, apprenticeships can help provide the skills your business needs.
This new Apprenticeship Employer Grant has been made available to further support employers when taking on Modern or Graduate Apprentices within their business.
Funding Available:
£5,000 will be made available for employers taking on a 16 to 24-year old apprentice, and for those aged up to 29 years who are either disabled, care leavers or Black and Minority Ethnic (BME).
£3,500 will be made available for employers taking on an apprentice aged 25 or over.
Funding will be available for eligible employers where the apprenticeship start date was on or after 1st December 2020. Funding will be available for starts until 25th March 2021 or until funding levels are exceeded, whichever comes first.
 More information and application details on the Apprenticeship Employer Grant will be made available from early January 2021
My application
We're here to help
To apply to one of our MA or SVQ training programmes highlighted above or find out more about the work-based learning opportunities we can offer, please contact us.
telephone: 0141 581 2121
e.mail: corporate@wcs.ac.uk
Need funding? Visit our dedicated page to find out how you can get support.
Learn more about West College Scotland
More details

about Courses for Business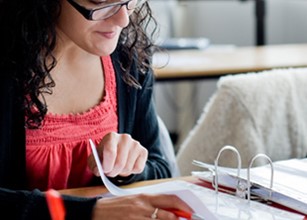 Courses for Business
Are you an individual or business looking to upskill or retrain? We offer a wide range of professional development solutions designed to help you thrive in industry.
More details about Courses for Business
More details

about Courses for Business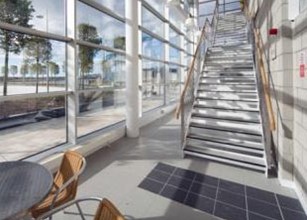 More details

about Industry Stories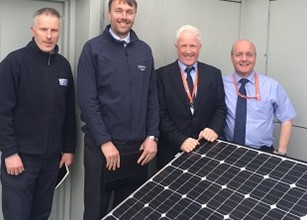 Industry Stories
At West College Scotland we're proud of the partnerships we've developed with many businesses over the years.  We've helped develop people and products for large and small companie...
More details about Industry Stories
More details

about Industry Stories