Claire Aitken, creator of Spotlight Makeup has over 15 years' experience in the makeup industry and says that she "absolutely loves her job!". Her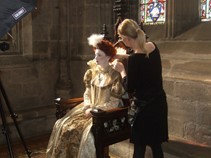 career started at West College Scotland (what class?) since she has worked as an international makeup artist across the UK, UAE and Asia within various roles within fashion and media makeup.  
She has worked on many exciting projects from low budget short films to international media campaigns for some of the world's most well-known brands as well as Hollywood feature films and award shows. Her company Spotlight Make up also has the pleasure of being represented by one of Scotland's leading modelling agencies, Colours. As if that isn't enough, she even keeps herself busy with bridal and event makeup too!  
Her extensive experience has led her to work on projects including Hollywood feature films Star Trek Beyond & Mission Impossible 4. She also worked as part of a team on the Abu Dhabi & Dubai film festivals and productions such as Britain's Next Top Model.  
Claire's company Spotlight has led the hair & makeup teams for events including The Laureus World Sports Awards and the MTV Video Music awards. Spotlight makeup has also had work published in top publications such as Hello! and Vogue Italia.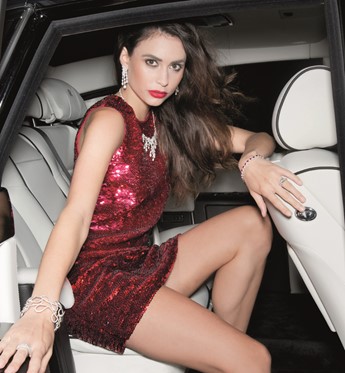 She has enjoyed an outstanding client list throughout the past 15 years including Gleneagles, ROX Diamonds, Arran Sense of Scotland, Slaters Menswear, Nivea, TRTL, Toni & Guy, Lacoste, Gillette and Emirates, to name a few. 
Claire has been delighted to work with many celebrity clients including Roger Federer, Judy & Jamie Murray, Kimberley Stewart, Natalie Dormer, Barbara Rafferty, Karen Dunbar and Carol Smillie.  
Another passion of Claire's is working with brides, grooms and wedding parties as part of their special day. She has been building her bridal business over the past 10 years with the business going from strength to strength and she was thrilled to be recognised in a range of industry awards this past year. 
With so much invaluable industry experience to share, Claire was asked to come back to the college as a temporary lecturer.  She said "This was such an honour and a time I really treasure. Being able to share my skills and experience of the industry to young aspiring artists was very exciting and rewarding." 
"As an artist, I think it is extremely important to keep on top of the ever-changing makeup industry. This is why I am constantly learning and educating myself on new brands, products and safety measures that gives clients the absolute best possible service."  
"I really do owe my career to the amazing start I had at West College Scotland. I still to this day reflect and put into practice, the lessons from the wonderful and very talented lecturers. They gave me the skills and the belief in myself to never give up and chase my dreams of becoming a Make-Up Artist. I feel extremely lucky to do what I love every day."  
Find out more about Claire: 
https://www.coloursagency.com/creative/claire-roddie-aitken/ 
https://www.instagram.com/spotlightmakeup/?hl=en 
https://www.facebook.com/spotlightmakeupartist/ 
Would you love an exciting career in Makeup Artistry – check out our full range of courses.