The brief which went beyond the simple request for artwork, challenged the students conceptual creative thinking abilities, asking them to come up with a family of chocolate bar flavours and a commercial packaging designs to suit. 
Lecturer, Debbie Dennett said, "The standard of creative thinking has been outstanding with this project, and it's so exciting that students could have the opportunity to see their creations go into commercial production.
Chocolatbox were so generous offering 1

st

, 2

nd

and 3

rd

cash prizes to both campus groups, and is a wonderful accolade for the whole group to expand their CVs and professional development.
Chocolatbox were delighted to work with the groups and with a spokesperson commenting,  "Chocolatbox have been overwhelmed by the quality of the designs that the students have produced and how much work they have put into the project.
So many professional looking designs that are so very hard to judge, we just wish we could have used all of them.
'We look forward to working with the winning designers and to put them into production very soon!" 
Clydebank winner, Kayleigh Blackwell commented, 
Winning 1st was quite a surprise given the quality of work submitted by the rest of the class.
'The project, itself was a fun experience; to be working for a live client and allowed for me to get a better sense of working as a graphic designer."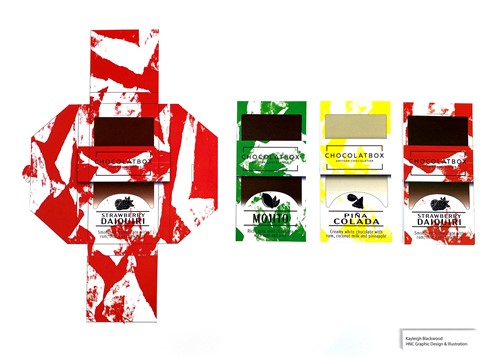 Paisley winner, Aurelia Wrotek said, "I am thrilled to have won first place in the live project with our client. It is an honour to have been selected as the winner among such a talented group of fellow students.
Winning this competition has not only boosted my confidence in my design abilities, but has also given me invaluable experience in working with a real client.
I am grateful for this opportunity and excited to see where my career in graphic design takes me."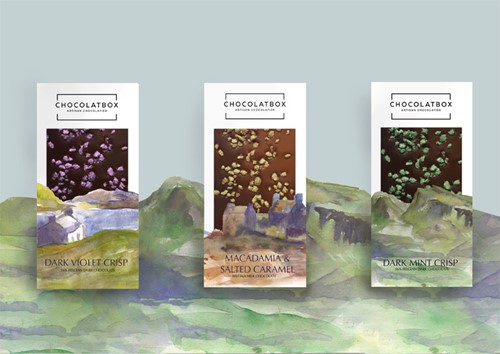 Paisley Winners  
1st place- Aurelia Wrotek  
2nd place - Iryna Rossokhach   
3rd place - Aaliyah Davis   
Clydebank Winners  
1st place - Kayleigh Blackwood  
2nd place - Joanna Bakowicz  
3rd place - Mariia Derevianko  
 Photos of the Clydebank students by Erica Bulter HNC Photography Clydebank