Kasia started her make-up journey in 2012 at Cumbernauld College where she completed an entry course in Make-up Artistry before progressing to completing her HND at West College Scotland Clydebank Campus.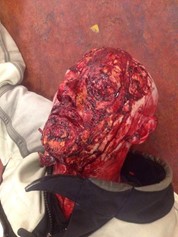 Throughout her studies at college, she achieved multiple awards and won many makeup competitions. Having a desire to take her learning even further she decided to pursue a Bachelor's degree in special Effects for Film and TV at the University of Bolton. After finishing University, Kasia focused her skillset to be strongly practical and technical. Throughout the years she gained experience in working on set including Outlander, multiple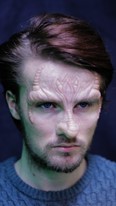 feature films and student productions, SFX workshops (Millennium FX) to the current spot on her career map which is working for NHS Scotland as a Prosthetic Technician.
Kasia always had an interest in medical prosthetics, her journey as a Prosthetic Technician started in August 2017. She loves daily workshop hustle and bustle, thinking outside the box whilst finding solutions to fix patient's prosthetic problems. Her area of Expertise are cosmetic finishes for complex patients. She likes a challenge that requires some critical thinking and original ideas. She is competent in Lower and upper limb and enjoys doing any silicone specialist jobs.
Would you love an exciting career in Makeup Artistry – check out our full range of courses.