In a first of its kind for the UK and inspired by Berlin's cutting-edge art scene, West College Scotland is proud to bring a ground-breaking drive-through photographic exhibition to Glasgow.  Based at Braehead shopping centre from Friday 2 April, shoppers will be able to experience this art form like never before!
Shoppers will be able to view thought-provoking and awe-inspiring images from the comfort and safety of their vehicles whilst undertaking essential shopping journeys allowing them to comply with current government Covid-19 legislation. 
Whilst the pandemic has no doubt been a trying and testing time for all of us, it has also driven innovation and adaptation, and this is a prime of example of how West College Scotland's Photography Department and students are thriving in these difficult times.  Twenty five of West College Scotland HND Photography students are involved, and the project will enable the students to show off their work and experience the challenges and practicalities of creating a real-life exhibition. 
The exhibition wouldn't have been possible without West College Scotland's excellent track record of creating lasting relationships with local business and nurturing valued partnerships in the local west of Scotland community.  A big thank you must go to Braehead Shopping Centre for hosting the event and providing PR, and security and Nairnbrook Printers in Clydebank for bringing the images to life by enlarging them up to 8ft tall.
The Drive Thru exhibition opens to vehicles from Friday 2 April at 12pm, and will operate daily from 12-4pm until 8th April at the Blue Car Park.
Robert Tabor, Curriculum Leader Photography, West College Scotland, Paisley Campus said:
"I think there is so much talent and ability here in our photography courses here in Paisley – I had no choice but to find a way of letting as many people see it as possible.
This idea was born out of the Covid situation – to show the work safely and in an interesting way – I'm so proud of the students this past year and their work in this exhibition. It was also a great opportunity to partner with Braehead and Nairnbrook – a unique learning experience for the students"
Braehead's community development manager, Lydia Brown said:
"We like to be innovative at Braehead and a drive-through photography exhibition in one of our car parks is certainly that, especially as it will be the first of its kind in the UK.
"It's a great way of using the space we have creatively and at the same time, we're giving students the chance to exhibit their excellent work in a unique setting.
"And in these Covid times, we're providing an extremely safe way for people to still experience cultural events, as they don't need to get out of their vehicles to see the photographic work as they drive through the car park."
John Masson, HND Photography Student, Paisley Campus 
"When the pandemic struck we thought the course would stop at the college. Actually, we have done more in some ways and learned new techniques and ways of working. Having an Exhibition in this way is really exciting – it's a great opportunity to show my work and see it in this huge format – really pleased to part of it all"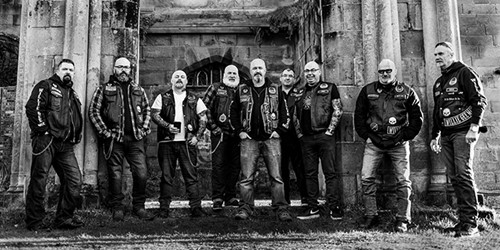 (Pictured: John's Photograph within the Exhibition)