Our Graduation Ceremonies are truly the highlight of our year, and this week we celebrated over 1000 Graduates' success across three virtual ceremonies.
Our Virtual Ceremonies allowed eligible students to celebrate their achievements with their household, whilst hearing from our Principal & Chief Executive, Chair of the Board and Curriculum & Quality Leaders. As previous years we also presented our HMS Shipbuilding Award at the Clydebank Ceremony to Gourock BAE Apprentice Craig McAlister, and we saw a special thank you from our Student of the Year –  Debbie Scott, a Social Services Student from our Paisley Campus. In addition to this, over 67 Graduates were awarded Course Prizes - to which we thank our generous sponsors.
As a College, we are immensely proud of the links we have with employers across the region.  Our partners help shape our curriculum, keeping it up-to-date with the needs of modern industry, and they offer real-life work experiences to our students. To that end it gave us great pleasure to announce that Roddy Frew, Managing Director of James Frew Ltd was awarded a Fellowship at our last Virtual Ceremony of 2021.
The scale and breadth of the relationship between the James Frew Ltd and the College is vast, and it's clear that Roddy's personal commitment to the partnership has been integral to these developments.
It's been an honour to congratulate our outstanding Class of 2021 virtually.
Their success sends out a positive and encouraging message to all students currently studying for their qualification.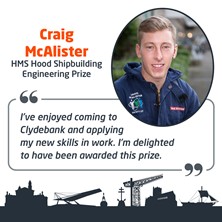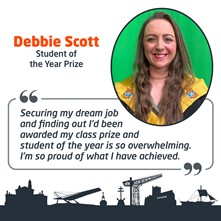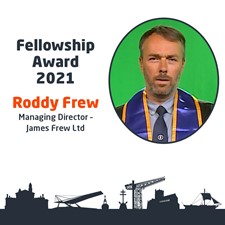 Our Graduation Ceremonies are available to watch here along with further details on how to order our special keepsake Graduation Supplements.
Special thanks go to our Creative Industries: Television Department and HN Media Students at our Greenock Campus for their support in making our ceremonies look so professional.