Firstly, students had to conduct research into the contemporary art world. They had to select an art practice that made use of natural light – and then research an artist. Students were expected to familiarise themselves with their chosen artist's work and to speculate on how the artist might view or reflect on their creations.
For the development of the studio, students had to consider the project from the inside out – but most importantly it had to be a place of high production. Students had to consider the amount of space the artist would require working and the spatial qualities of the studio.
Nearly 6 months later and final presentations were pitched to David Ross, Keppie Designs,  West College Scotland Senior Management Team and Interior Design Alumni Graduates. Judges marked on sketchbook concepts, final boards and presentations.
The brief was a huge success and 6 of our students were awarded prizes:
1st - Megan Hutchison
2nd - Maria Morgan
3rd - Kike Pawlik
4th - Michelle Rosinski
5th - Taylor McGee
6th – Lewis McKechnie
David said, 'Once again, I was honoured to mentor West College Scotland HND Interior Design students. A group of exceptional young people. This year's group of HND students have been exceptional; in their enthusiasm and creativity in responding to the Keppie 'Artist Studio' design project.'
Lola Paterson, Interior/Graphic Design Lecturer, at the College said, 'This was an incredible opportunity to create a Live Client Project. Our designers responded with an excellent professional standard of work. This experience contributes greatly to them articulating onto university or future employment and showcasing their work. It is equally great that the students had the opportunity to engage with their chosen artist."
Mhairi-Claire Wilkies, Alumni Judge said, 'The Keppie presentations were a great success and a testament to all of the hard work of both the students and staff of West College Scotland. The standard of work this year was exceptional and it was evident to see the hours of hard work and dedication by the students.'
Alexander Lake, Alumni Judge added, 'It's a great honour to be invited back to judge the students work.The work presented by the students was of outstanding quality with every student paying real attention to detail in their designs. I'm so happy to be able to help all the inspiring designers as older students have done for me in the past!'
Here's what our students had to say about the project:
KEPPIE 1ST PLACE. MEGAN HUTCHISON, 21 from Dundee.
'Taking part in live client briefs will always be beneficial when studying within the creative industries, but having tutorials during our project from David Ross gave me an insight into how working within the industry really works- how engagement with your client is key for developing your designs -as you aren't designing for yourself but for other people. Getting input into my design from David helped my design process.
Winning this project was a shock, but gave me confidence and reassured me that I'm going in the right direction and that this is the career I want to have. I'm thankful for all the help given to me throughout and wouldn't have won if it wasn't for David's advice and guidance in this project.'
What's next for Megan? Further Study - Duncan & Jordanstone College of Art & Design: Interior Design.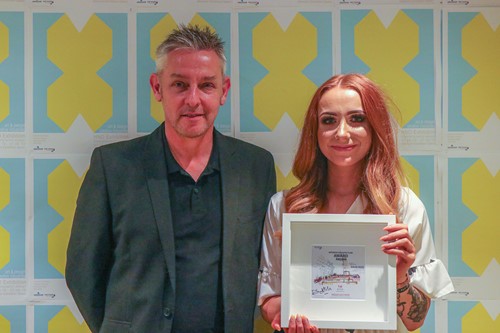 KEPPIE 2ND PLACE. MARIA MORGAN, 21 from Dunoon.
'I can't believe I came 2nd in the Keppie Project, this meant a lot to me as I worked really hard throughout the project. We got to pick an artist to design the interior of the studio for, I chose Martin Boyce a sculpture artist. I got in contact with him to show my finished work, which he was overwhelmed with. This project gave me a real insight to the industry with deadlines and targets. Big thanks to David Ross to take the time out his busy schedule to come and give us great advice and give us this creative project.'
What's next for Maria? Seeking Employment. 
KEPPIE 3RD PLACE. KIKE PAWLIK, 33 from Paisley.
'Work with a reason and energy! - this is what David Ross said when we first met. The project was extremely important for me. It was a great experience and put designing on a different level. I had to put at side my preferences and focus on my client's needs and style. That makes me understand that project I have designed for a live client it doesn't belongs to me but it should entirely fit to my client preferences. This project has really motivated me to continue to work with passion and made me feel like I am going in the right direction. I am so grateful.'
What's next for Kike? Further Study - Glasgow School of Art: Interior Design.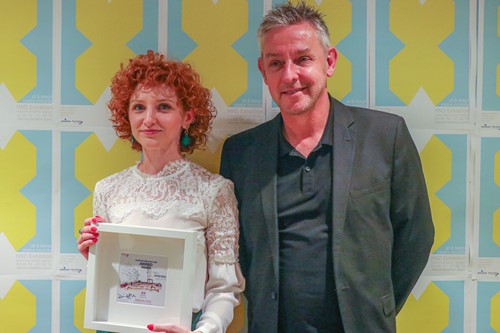 KEPPIE 4TH PLACE. MICHELLE ROSINSKI, 21 from Glasgow
'This project gave me more confidence in my work, and knowing that it has reached such a high standard after two years at college. I have learned many new skills that will be invaluable to my further education and future career. It was great to see everyone come together to support each other through out the project and I hope the best to everyone in their next step."
What's next for Michelle? Further Study - Duncan & Jordanstone College of Art & Design: Interior Design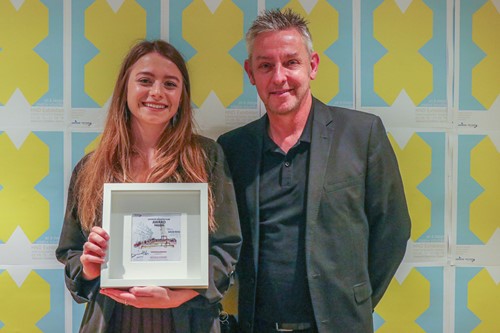 KEPPIE 5TH PLACE. TAYLOR McGEE,  20 from Clydebank.
'This project has been a very interesting and challenging project and even though I didn't get the outcome I was hoping for I am still really happy with my final design. Having won the Design CoLAB competition and being shortlisted for Keppie I now feel really motivated to go on and try find a job in interior design - i feel like I am headed in the right direction.  I am so grateful that David Ross has taken the time out of his busy life to do this project with our class and for coming in throughout the project to review or concepts and give pointers and support.
This has been an amazing experience and it gave me an idea of what's it like to work with a live client and showed the importance of time management in order to produce good work to impress clients."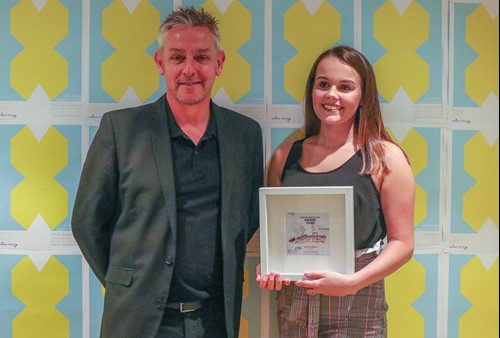 What's next for Taylor? Seeking Employment. 
KEPPIE 6TH PLACE. LEWIS MCKECHNIE, 21 from Helensburgh.
"Being shortlisted for the Keppie designs award was an honour, knowing that the work that I have created has been admired by others brings a great sense of personal pride that cannot be recreated. The skills that I have learned and picked up from this project will continue with me not only in education but within my life. I'd like to thank everyone involved and wish us all the best of luck." 
What's next for Lewis? Further Study -Strathclyde University: Product Design