With a focus on assisting residents to gain skills, qualifications and experience so that they can move into work, the centre  provides a range of activities to engage with learners and increase the capacity of the Ferguslie and wider Renfrewshire communities.
Read about our successful Ferguslie learners,: Heather, James and Hilary. 
Pathways from Poverty - EMPOWERING COMMUNITIES BY ENABLING INDIVIDUALS: AN INSIGHT INTO WEST COLLEGE SCOTLAND'S FERGUSLIE LEARNING CENTRE
The College Development Network (CDN) Research and Enhancement Centre has recently released its Pathways from Poverty Research Series.
This series underscores the vital role that Scotland's colleges play in addressing poverty and fostering a more inclusive society. We're pleased to announce that our Ferguslie Centre is prominently featured in a case study, showcasing how the centre empowers communities by enabling individuals.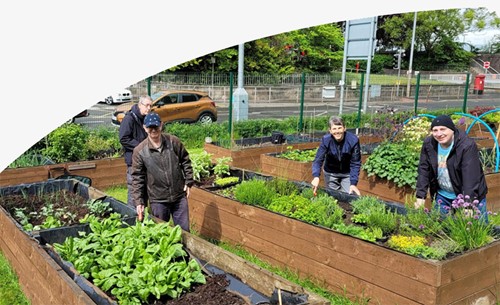 Established in 2001, West College Scotland's Ferguslie Learning Centre has earned a reputation as a focal point in the Renfrewshire community. The centre was initiated as part of the Ferguslie Park regeneration project with the objective of providing educational opportunities for adults at the beginner level, in collaboration with the college and partner organisations in the area. Today, the centre significantly contributes to supporting, guiding, and assisting learners in one of Scotland's most deprived areas to pursue qualifications, acquire employability and life skills, and build personal and professional confidence.
For more detailed information about the impactful work taking place at Ferguslie, you can read the Pathways from Poverty Case Study on the CDN website.

Contact us
To book a place on any of these courses or for further information please contact:
Kathleen Brown, Centre Administrator, Ferguslie Learning Centre
Tel: 0141 842 1015 Email: Kathleen.Brown@wcs.ac.uk