West College Scotland are delighted to have won the Health and Wellbeing Award at the Inverclyde Chamber of Commerce Awards 2022.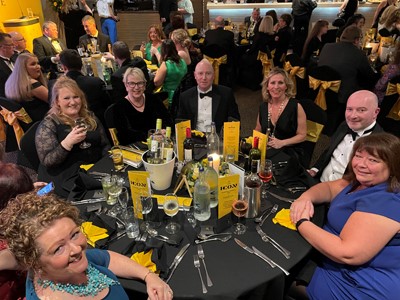 The highly anticipated awards ceremony took place at the Inverkip Marina on Friday 11th November celebrating local business achievements and talent within Inverclyde. This prestigious award celebrates the hard work of all the Health and Wellbeing team and fantastic collective initiatives such as CALM curriculum and Press Pause sessions, ensuring health and wellbeing is at the forefront of everything we do as a college.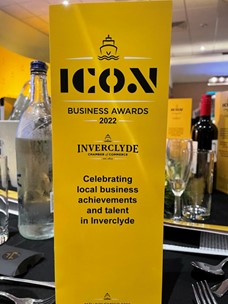 Assistant Principal Iain Forster-Smith commented:
"This is a fantastic achievement and real recognition of the inspirational work the whole team have achieved through some of the hardest times we have experienced".
The Wellbeing Advisors said: "It's a huge honour to win this award in recognition of the efforts of the whole team over what have been a challenging few years for everyone. Our aim is to provide resources, skills and support to foster good mental health, physical and emotional health and wellbeing for all students and staff at WCS . .
"Winning this ICON award feels like a real celebration of all our activities, we are incredibly proud to be part of this award-winning team".