With the pandemic bringing all theatre performances to halt this eagerly anticipated event was an extra special occasion and it didn't disappoint.
Taking to the stage of the Beacon Art Centre on Wednesday 1 June our talented students treated the audience to array of dance styles including, ballet, hip-hop, commercial and jazz with pieces being choregraphed by former Dance graduates.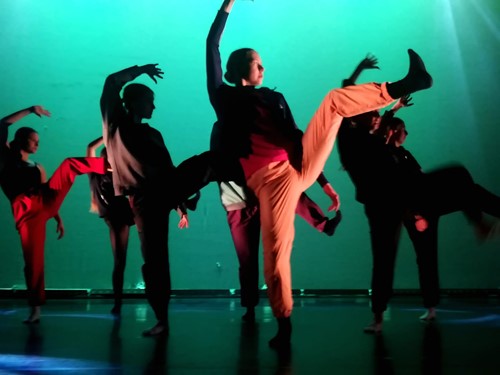 Curriculum and Quality Leader for Dance, Gillian Desjacques, commented, "To be back in a theatre performing to a live audience after what has been a difficult couple of years for our students was fantastic.   
'Despite challenges faced, the students have shown tremendous grit and determination. They have achieved successes that are an absolute testimony to their talent and ability.
Their dedication, ambition and sheer joy of dance inspires us year upon year and we are extremely proud of each and every one of them.
HND Dance student, Amy Kearney, said, "As an HND student I'm so glad I got the opportunity to perform in a West College Scotland show! It's been so hard for us dancers over the past few years with covid19 and not being able to perform has really brought us down.
The show was such a buzz and getting to perform for the last time with my classmates truly was rewarding. The atmosphere from both the cast and audience members was incredible.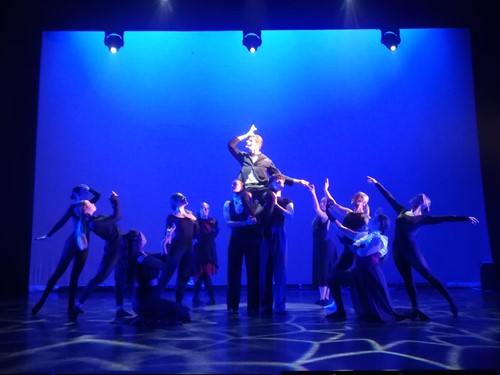 Our talented students are now taking their first steps into the Creative Industries further developing their skills at prestigious institutes like the London Studio Centres and the Royal Conservatoire of Scotland. We wish them the very best of luck.