In April this year, we will participate in the Erasmus+ funded 'Enhancing employability and skills through mobilities' programme (EESM's) which aims to develop learner's employability and vocational skills and support their future career development.  The programme strives to support the personal development of students and provide them with an awareness of other cultures and countries in Europe.

Erasmus+ is a European Union programme, managed in the UK by the UK National Agency. Students are able to study, train, or gain work experience abroad through the programme. This year we are working closely with our education partners in Denmark and Finland to arrange a reciprocal mobility programme where our students will travel to study or work. 

Our Finnish partner is Vamia, a vocational education organisation run by the City of Vaasa, situated on the west coast of Finland. Vamia offers courses in Finnish, Swedish and English. The region of Vaasa hosts many international companies especially within the technology & construction industry and the school has extensive employer links in the local area. The school has participated in several international projects including two previous programmes in partnership with us.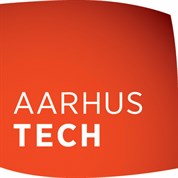 AARHUS TECH, our Danish partner is one of the largest vocational institutions in Denmark. Aarhus is the second largest city in Denmark, located on the east coast. The school offers 32 different courses and has many links to the local industry. Aarhus Tech-has significant years of experience facilitating European exchanges for students and staff.
This year students from our Construction, Science  and Hospitality faculties will travel to Vamia and students studying Computing and Professional Cookery will travel to Aarhus Tech, each to fulfil 2 week placements either working or studying at the Partner institution.
This is a fantastic opportunity and we believe that by providing opportunities for students to study and /or undertake work placements abroad we are providing our students with additional certification, exposure to international cultures and life experience to ensure that young people flourish in life, learning and work. 
Header picture: Public Domain (Creative Commons Zero - CC0)
http://maxpixel.freegreatpicture.com/Maps-Earth-World-Map-The-Globe-Europe-Globe-1567578