Overview
Why study at West?
Are you interested in a career in Health and Social Care, and do you believe that everyone is entitled to receive high quality care and support?
If you answered yes – then you will learn first-hand from our highly qualified and professional team of Lecturers who have a wealth of experience working in Health and Social Care settings. The team will provide you with a clear pathway for study in a variety of care related subjects developing your knowledge and skills that will prepare you for future learning, work, and life.
Our dedicated practical rooms offer a simulated environment to develop your skills, such as first aid, and include digital enabled care. Our department works closely with industry partners such as NHS Scotland, Quarriers, and local authorities. We also have a close affiliation with universities such as GCU, UWS and Stirling.
In choosing this course it will allow you to shape your career in Care and work towards your goals in whichever direction you wish to take. This may include Support Worker, Key Worker, Team Leader, supporting individuals with learning disabilities, older adults, working with children and young people, mental health and individuals living with addiction issues.
What will I learn?
If you would like to train as a paramedic but lack the necessary qualifications, this could be the course for you.
Access to Paramedic Science and Healthcare is part of the Scottish Wider Access Programme (SWAP) and is specifically for people over the age of 21 who have been out of full-time education for at least 5 years. The course prepares adult returners for entry into Higher Education within college or university.
You'll learn about:
Values and Principles in Care
Human Development and Behaviour
First Aid
Understanding Mental Health and Mental Illness
Introduction to Chemistry
Higher Human Biology Unit 2: Physiology and Health
What qualifications do I need?
here are no formal entry requirements however If English is not your first language, then you are required to have ESOL qualification at SCQF level 6. The course is not available to those with qualifications at SCQF L6, HNC, HND or degree level and we recommend you apply for another care course based on your qualifications and experience.
For a place on the SWAP Access to Paramedic Science and Healthcare, you will need to attend an information session, and provide two references.
Although not required for this course, you must be eligible to join the Protecting Vulnerable Groups (PVG) scheme.
Applicants must live within the catchment area of their local campus as agreed with SWAP West.
If you are considering applying for the Access to Paramedic Science and Healthcare course, you must already have some experience working in care or as first aider (qualified) or as a voluntary first aid responder.
A personal statement on your application is mandatory for this course and should include the following:.
Why do you want to study a care course?
What field of care do you want to work in – healthcare, social care, or childcare?
What skills and qualities do you possess and how could these be used in a care setting?
Do you have any care / work experience to date?
Any other information that would support your application
What can I do after?
After successfully completing this course, you will have the knowledge and skills needed to apply for a job in care, or you could develop your skills further by studying another course such as:
Progression to an undergraduate paramedic science degree at the University of West of Scotland, Glasgow Caledonian University and Stirling University
HNC Healthcare Practice (SCQF level 7)
SCQF
6
Programme Information
Start: August
End: June
Duration: 1 year


Additional Information
Our students go on to achieve great things, but don't just take our word for it
Need help with your application?
Looking to apply to West College Scotland and need a bit of help? No problem. We've got the answers to your questions.
Application FAQs
Other courses at West College Scotland
More details

about Online Learning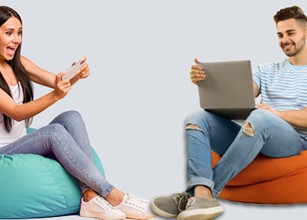 Online Learning
Looking for a flexible way to study that suits your lifestyle and commitments? Our Online learning options are for you!
More details about Online Learning
More details

about Online Learning
More details

about In Your Community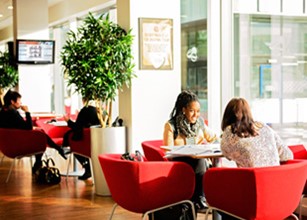 In Your Community
Did you know we support learning in our local communities working in partnership with independent centres and local authorities?
More details about In Your Community
More details

about In Your Community
More details

about Courses for Business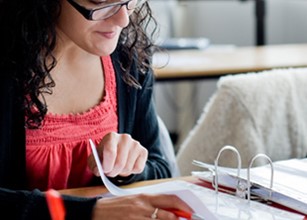 Courses for Business
Are you an individual or business looking to upskill or retrain? We offer a wide range of professional development solutions designed to help you thrive in industry.
More details about Courses for Business
More details

about Courses for Business