The students which include pupils from Our Lady and St Patricks High School, who combine their school studies with a college qualification, were presented their certificates by Paul Darroch, Depute of Our Lady and St Patricks High School.
Travel and Tourism Lecturer, Craig Anderson said,
It's been so important to give the students some realistic, practical experiences when they've been studying their cabin crew, customer care and selling skills units.  At the start of the unit everyone was nervous about acting out the roles but by the end they were all confident and seemed to really enjoy the process. It's been a tough 18 months for students and we just want them to get the most out of their college experience and the more they enjoy it the more they learn and retain the information.
Speaking to the students about their experience, sixteen-year-old Max Shannon a pupil from Our Lady and St Patricks High School, said
It was interesting to find out about different things on the plane and the rules that you have to follow when in uniform.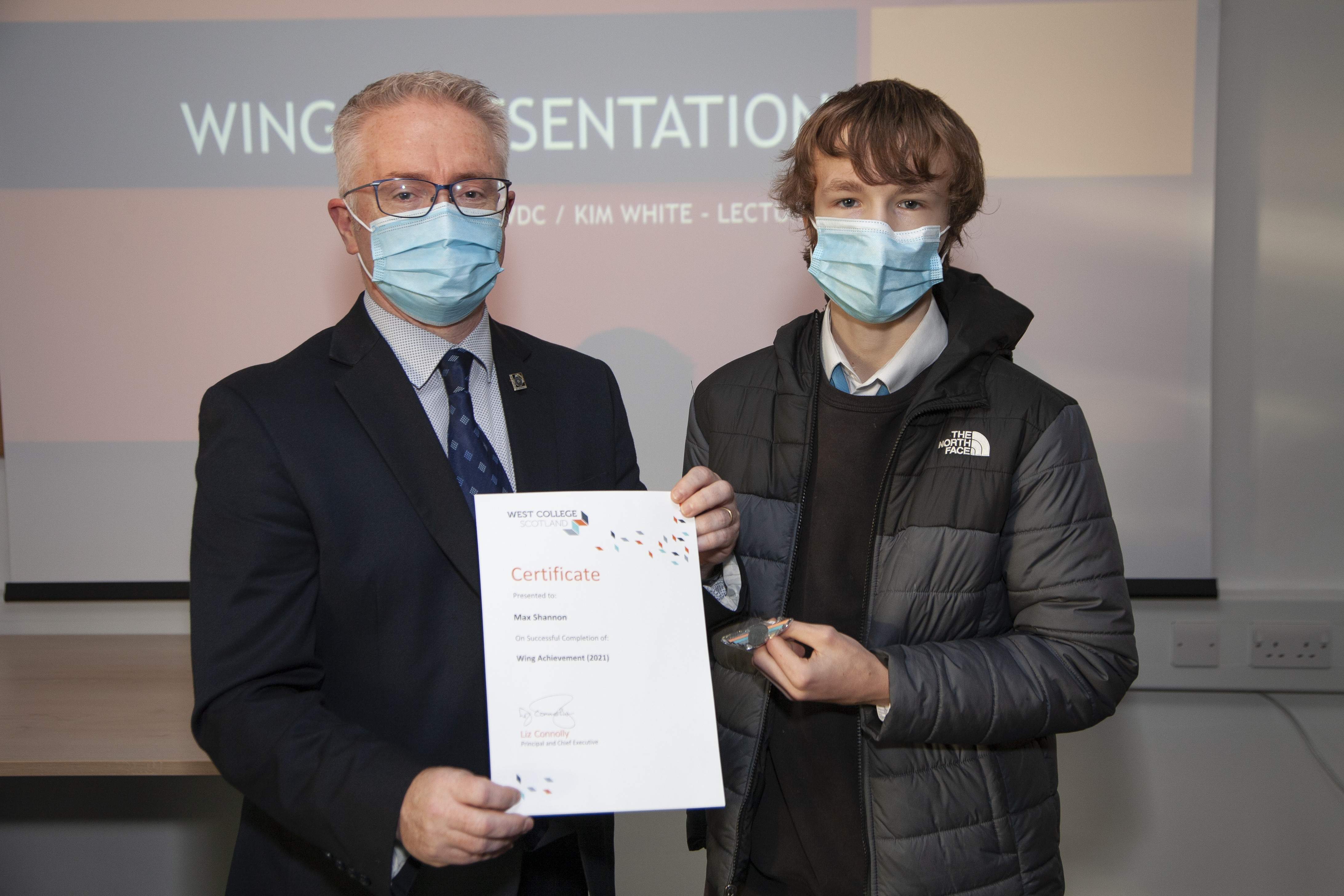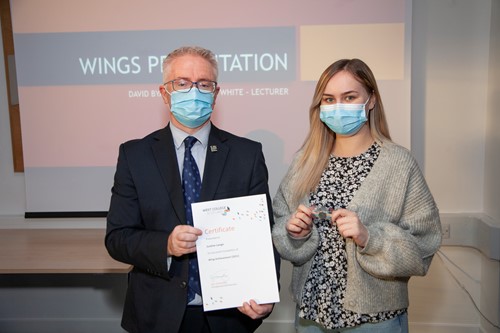 Twenty-year-old Justine Lange said, "I enjoyed the course because it was very interesting and informative, the lecturers are very friendly and helpful. The trip to the Museum of Flight was amazing. I would recommend this course to anyone that is interested.
The students will continue with the course after Christmas where they will learn more about the Travel industry.
Lecturer Craig commented,
We're really excited to see what the next few months bring and have more exciting things planned for our students including trips out with the college and working with other departments like hospitality and hair and make-up.