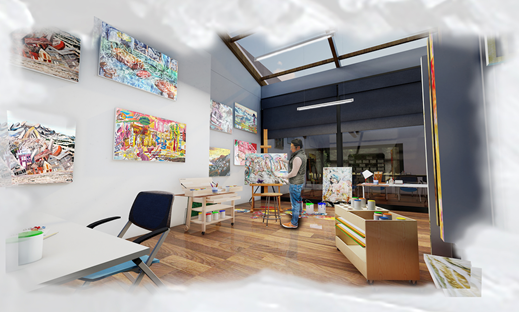 Our honorary Fellow of West College Scotland, David Ross, set the design brief for our HND Interior Design Students. The HND Interior Design students were asked to design a 'studio for a contemporary artist' or sculptor, who's work and practice makes use of natural light. The design students were encouraged to engage with their chosen artist.
David Ross, Design Director for Keppie Design, said "I'm honoured for Keppie to be associated with such a forward-looking College. The HND Interior Design course places a focus on creativity and communication; skills which employers prioritise when recruiting. I'm constantly inspired by the commitment and enthusiasm of the students, but especially this year when their studies were so unexpectedly interrupted. To have delivered such fantastic, imaginative design responses for the Keppie project in such circumstances is a magnificent achievement. I am very proud of all of them and I'm certain they'll go on to have highly valued and successful careers as the designers of the future.
Lola Paterson, WCS Lecturer Interior/Graphic Design added:
This has been an incredible opportunity to create a Live Client project with Honorary Fellow of WCS David Ross director Keppie Design Ltd. Our designers have responded with an excellent professional standard of work to design a 'Studio for an Artist'. This experience contributes greatly to them articulating onto university or future employment and showcasing their work. It is equally great that the students have the opportunity to engage with their chosen artist.

Winners
First Prize Winner - Ronnel Caliwag - Paisley Campus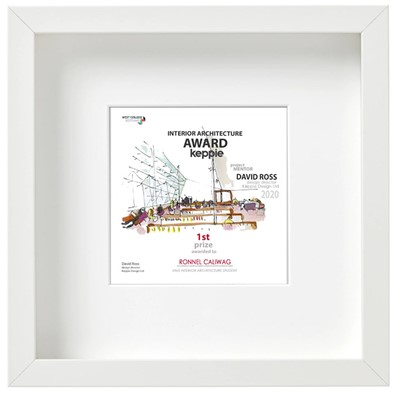 "Keppie project is more challenging, and it was a great experience to work within a live client, I had to focus on my client's need and style and David Ross gave me advice and idea to get input into my design process. I work hard throughout this project, and winning this competition is a big privilege and achievement in my architecture career and gave me confidence and encouragement that I'm going in the right direction."
Second Prize Winner - Thomas Semple - Paisley Campus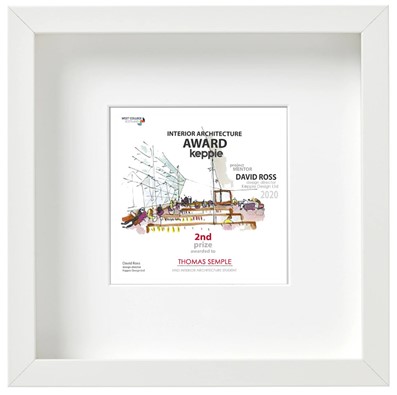 "It was an honour to be given the opportunity to present my ideas to a prestigious company such as Keppie. To be awarded second place has given me the confidence to go forward in my future career."
Third Prize Winner - Slywia Murawka - Paisley Campus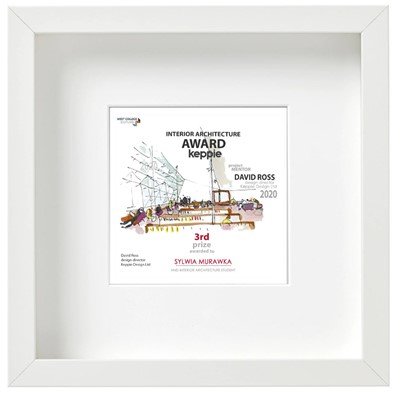 "I am glad I could join this project and work with a professional designer David Ross. It helped me to develop my skills and self-confidence. I got many useful tips that I am going to use in the future. I am very happy that my work was appreciated because I was working hard to achieve this."
Shortlisted
ELIZA DZIEMIANCZYK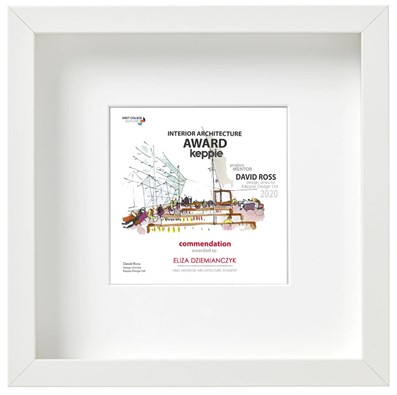 DANIELLE PRUNTY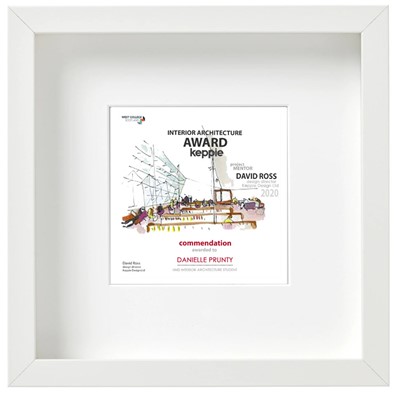 STEPHEN HUTCHISON
If you would like to find out more and apply for one of our Interior Design Courses, click here