Lecturers Jeff Cairns and Patrick McGroarty of West College Scotland's Clydebank Campus organised and facilitated the two-week visit, now in its seventh year.  Both Jeff and Patrick were delighted with another successful visit and give their best wishes to all of the Cypriot students who visited.  
Patrick comments "It always pleases me to see our Lecturer friends arrive every year from Cyprus, and over the years we have built a strong and far reaching relationship. The students that arrive with them are a credit to their relative technical schools and never give us any problems during their stay."
The visit is always an educational and enjoyable couple of weeks, and Patrick jokes "I have been taught some Greek by the students but unfortunately nothing I can repeat here!"
During the annual visit students were exposed to Scottish culture and visits to Edinburgh, Stirling, St Andrew's and many more areas of Scotland. Students also undertake training within the collage with lessons in Hybrid and Electric vehicle safety and Engine Management Diagnostics. This concluded with a visit to the Nissan vehicle plant in Sunderland which was thoroughly enjoyed by both the lecturing staff and students.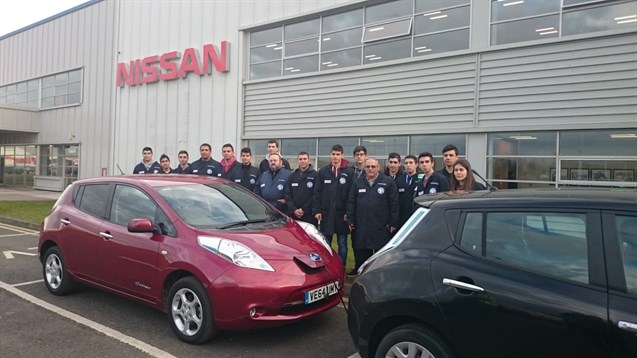 Jeff Cairns comments "Yet again we had an enjoyable and productive visit, I hope in the near future that we can visit our Cypriot partners with our students.
"All that's left is to say is 'see you next year' to our Cypriot visitors and thank you to the staff in all three campuses that made this visit possible."