BAE Systems Surface Ships in Glasgow has been a long standing partner of West College and an FWDF client since the funds' launch in 2017. For BAE, having access to the funding allowed local managers to focus on extending skills across the workforce in the areas of specialist Health & Safety (NEBOSH & IOSH), management development and mental health awareness. West College has also been able to support BAE's in-house skills assessors to undertake professional CMI qualifications in the coaching and mentoring of the apprentice workforce as well as providing summer delivery of a condensed HN Electrical Engineering programme to support apprentices whose learning had been COVID disrupted.
Funded by FWDF, the college developed an innovative "Enabling Supervisor Essentials" training programme to support aspiring managers, the concept and execution of which led to the site being awarded the prestigious BAE Systems Chairman's Business Leader Award in the "Innovating for Success" category. 
"The delegates' feedback was that the training was comprehensive & not only was it ideal for new supervisors, there was also value for the current population. While it's great to receive recognition for the work through the award, the value is really in the benefit provided to our Supervisors. We couldn't have done it without West College Scotland." Thomas McCartney, Capability Coordinator at BAE Systems Surface Ships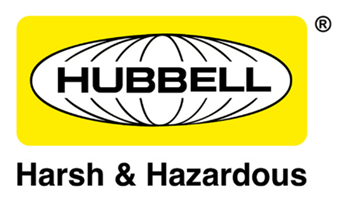 "The dedication of the team at West College Scotland over the years, has been a critical support in achieving our strategic development plan, year on year. Since our first FWDF award in 2017/18, West College Scotland have delivered c.300 training opportunities direct to our employees.  Courses have spanned multiple disciplines, from Management Qualifications, Health & Safety, MS Office Skills, Management Masterclasses, Mental Health Awareness (Employees and Managers), Employment Law Workshops and many more. Our 'Developing our People' objective grows from strength to strength each year.  The number of employees who have benefited from development is greater than ever before, which is made possible from the financial support we receive from FWDF and from the training solutions provided by the team of professionals at West College Scotland." Tracy Callet,  
HR Manager 

"We have a great collaboration with West College Scotland in ensuring first class training is delivered to our team.  Our Business Executive is supportive, engaged and goes above and beyond to ensure our needs are met. In the past year West College Scotland has delivered a range of courses including Mental Health First Aid, Wellbeing, Resilience, Diversity and Inclusion, IT courses and infection control. WCS has a high standard of tutors. We have been working together for several years now and hopefully for many more to come." Amanda Casey, Health & Safety Manager 
"The company has long enjoyed a strong relationship with West College Scotland and the College was instrumental in supporting us to develop an accredited qualification – the SVQ in Leather Production – which forms a core part of The Scottish Leather Group Academy. 
Scottish Leather Group has partnered with West College Scotland since the fund's first year and staff have participated in a range of courses, from Management and Leadership to First Aid. Our employees at Scottish Leather Group have really benefited from those opportunities, and we are looking forward to continuing our relationship with WCS to deliver further first-class training in the near future."  Mark Cowan, Head of Human Resources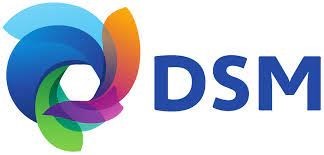 DSM Nutritional Products (UK) Ltd has a long-standing partner relationship with West College Scotland to support the company's learning and development strategy. Since the launch of FWDF in 2017, DSM has taken advantage of the training opportunities afforded to meet the ever-changing needs of a modern manufacturer and its markets. 
Through the FWDF, the College has delivered upskilling and reskilling programmes in electrical and mechanical engineering, supported the development of supervisory practice through observation and additional training within the plant and from 2021 are delivering a tailored Supervisor and Management Development Programme co-designed with the College.
"DSM Nutritional Products (UK) Ltd Dalry site has worked closely with West College Scotland for a number of years and is very pleased with this partnership relationship.  We have a very open dialogue and work together to design and deliver both bespoke and nationally recognised training programmes, which have supported the continuous development and upskilling of our employees. These programmes have been further supported by the essential funding streams provided by the Scottish Government's continued commitment to the development of Scotland's workforce". David Mills, People Partner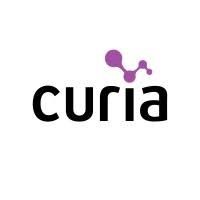 Based in the West of Scotland Science Park, Curia is an end-to-end contract development and manufacturing company built to help pharmaceutical and biotech companies improve patients' lives. It combines a flexible suite of R&D and manufacturing capabilities with industry-leading expertise to help its partners accelerate the journey from idea to impact. 
"When we had spoken and discussed my site requirements, our Business Development Executive very quickly developed us an excellent suite of training encompassing First Aid at Work and IOSH Working Safely, with a timescale to suit our company with courses specifically delivered to suit our timeframe. The feedback from myself and from other candidates has been excellent, the site at Clydebank is a fantastic campus, with excellent facilities to suit every candidate." Tony Carlin, EHS Manager