The Flexible Workforce Development Fund 2018-19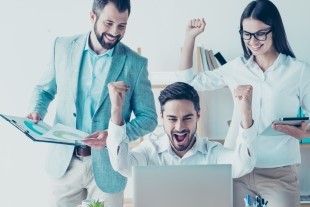 What's the FWDF?
The Scottish Funding Council has announced that the Flexible Workforce Development Fund (FWDF) is again available to employers paying the Apprenticeship Levy in 2018-19.
Fast Facts
The FWDF provides employers 

paying the Apprenticeship Levy

 with workforce development training to up-skill and re-skill their existing workforce
The fund is in addition to apprenticeship support which 

all employers are eligible

 to access in Scotland
The fund is worth £10m across Scotland and 

can only be accessed

 by an application process through Scotland's regional Colleges and Scotland's Rural College.
Each 

levy paying employer

 can apply for up to a maximum of £15,000 in 2018/19
The fund is 

NOT

 available for training required by law.
Applications to the fund for 2018/19 will close on 31st July 2019 or when the College's allocation has been used up (whichever comes sooner).  All training must have commenced before 30th September 2019.

As a levy payer, you can share all or part of your £15,000 fund with up to 2 companies in your supply chain, neither of which can be levy payers in their own right.

The Fund is allocated on a first come, first served basis. 

Don't leave it too late as the Fund could be exhausted sooner rather than later. The clock is ticking.
Act today
Call our friendly business liaison team on 0800 052 9612 for our 2018/19 training menu and to arrange an initial discussion on how we can help you apply to the fund and recover some value from the Apprenticeship Levy you've paid.
Learn more about West College Scotland