Our charity work
Every year College staff and students work hard to fundraise for various charities. Last year alone, we raised just under £18,000 and supported over 40 charities - which was just amazing. Take a look and see how we are getting on so far in the 16-17 academic session.
(If you are planning a college fundraising event please email  marketing@wcs.ac.uk and tell us all about it so we can include your fundraising efforts)
Raised by our students and staff this academic year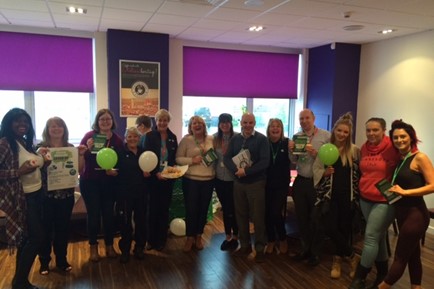 30 September 2016
MacMillan Coffee Morning (Clydebank)
MacMillan
Staff and Students were able to catch up over coffee and cake at the Clydebank Campus - what a nice way to spend a Friday Morning. Thanks to the Clydebank Staff association for arranging and for all the donations.
£298
29 September 2016
MacMillan Coffee Morning (Paisley)
MacMillan
Our Learner Development Students in our Paisley campus baked an array of tasty treats for their MacMillan Coffee Morning. Congratulations on raising such a superb amount!
£351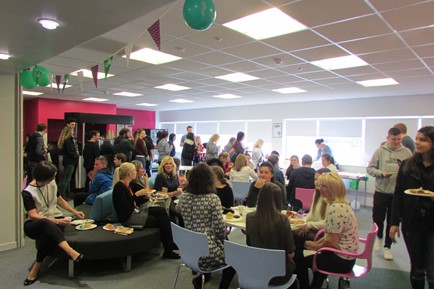 29 September 2016
MacMillan Coffee Morning (Greenock)
MacMillan
Science Staff and Students got together to bake scrumptious treats for all to enjoy at our Greenock Campus in aid of MacMillan. An amazing £375 was raised at a very busy event. Congratulations!
£375
14 October 2016
Cleaning up for Charity
St Margaret of Scotland Hospice
Motor Vehicle at the Clydebank Campus students got their hands extra soapy to raise funds for this much loved local Charity. Great effort everyone!
£489
26 October 2016
Harvest Lunch
Street Pastors
Our NC Professional Cooking (Level 5) B group cooked up a wonderful spread for the Clydebank Campus Harvest Lunch. Thanks to the NC Administration class for drumming up lots of business! To staff and students who supported this event with donations, food and clothes – we say a big thank you!
£236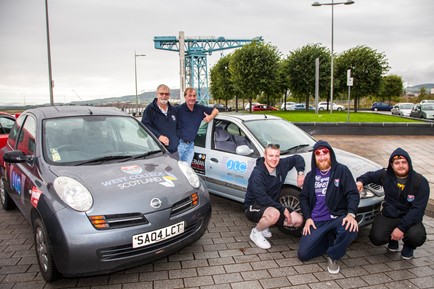 31 October 2016
Geared up for Charity
St Margaret of Scotland Hospice
In two revamped cars, a team of five intrepid students and lecturers from the Clydebank Campus set off on a Top Gear-style trip of a lifetime for the Motoscape Banger Rally, driving through 12 countries in seven days to reach their destination of Prague in the Czech Republic.

£845
18 November 2016
Children in Need
Children in Need
Our Paisley Campus Nursery raised a 'sweet' amount through a tasty bake sale, face painting, sweepstake and bucket collection all for Children in Need.
£222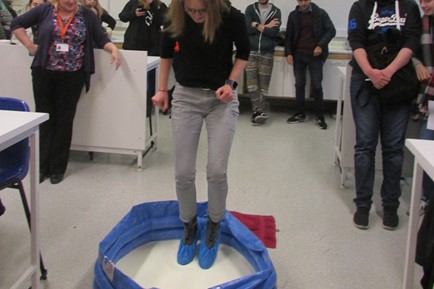 8 December 2016
Walking on Water
CRUK
Science students and staff walked on water to raise money for Cancer Research UK this December. Great job eveyone and thanks to all that contributed.
£100